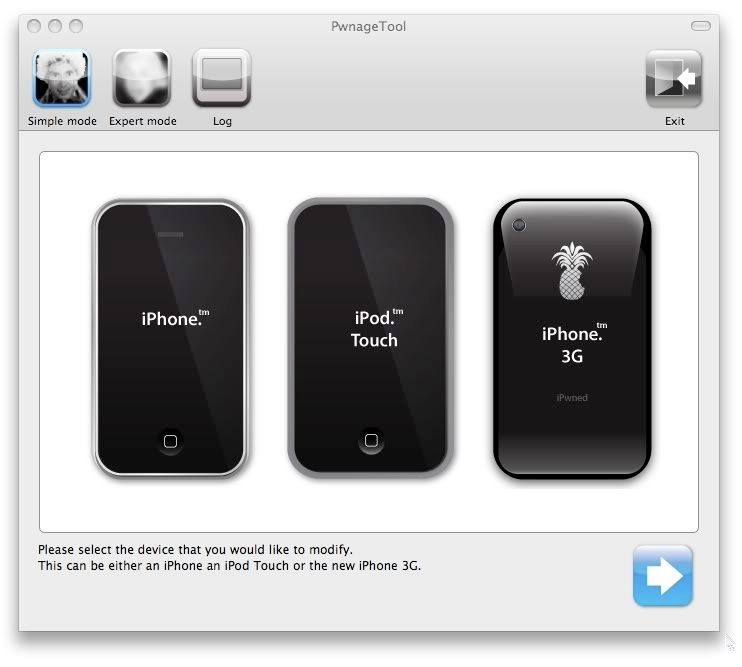 Update: PwnageTool 2.0.1 (still Mac only) has been released with bug fixes. This PwnageTool 2.0 Guide remains applicable.
Note: PwnageTool 2.0 is for Mac only at this time. You also cannot upgrade from firmware versions older than 1.1.4. I suggest you use my other guide if you need to upgrade your iPhone to 1.1.4 first.
This guide will help you upgrade your iPhone v1.0 from firmware 1.1.4 to 2.0 using the PwnageTool 2.0 created by the iPhone Dev Team.
Software (Click to download) :
a.
iPhone1, 1_2.0_5A347_Restore_ipsw
b.
PwnageTool 2.0
(extract zip file)
c.
Bootloaders 3.9 and 4.6
(extract rar file)
The Instruction on how to use these software & to unlock your iphone is
HERE.
Thanx to Menoob.com